How do I create a Coral Account?
There are 2 steps to create a coral account:
Create yourMetaMask Wallet, this links you to learn more about

how to create

MetaMask.

Create a Coral account and connect your MetaMask Wallet, following the steps below.
How to create a Coral account and connect with your MetaMask wallet.
Go to the website

https://coralworld.co/

and press"Sign up".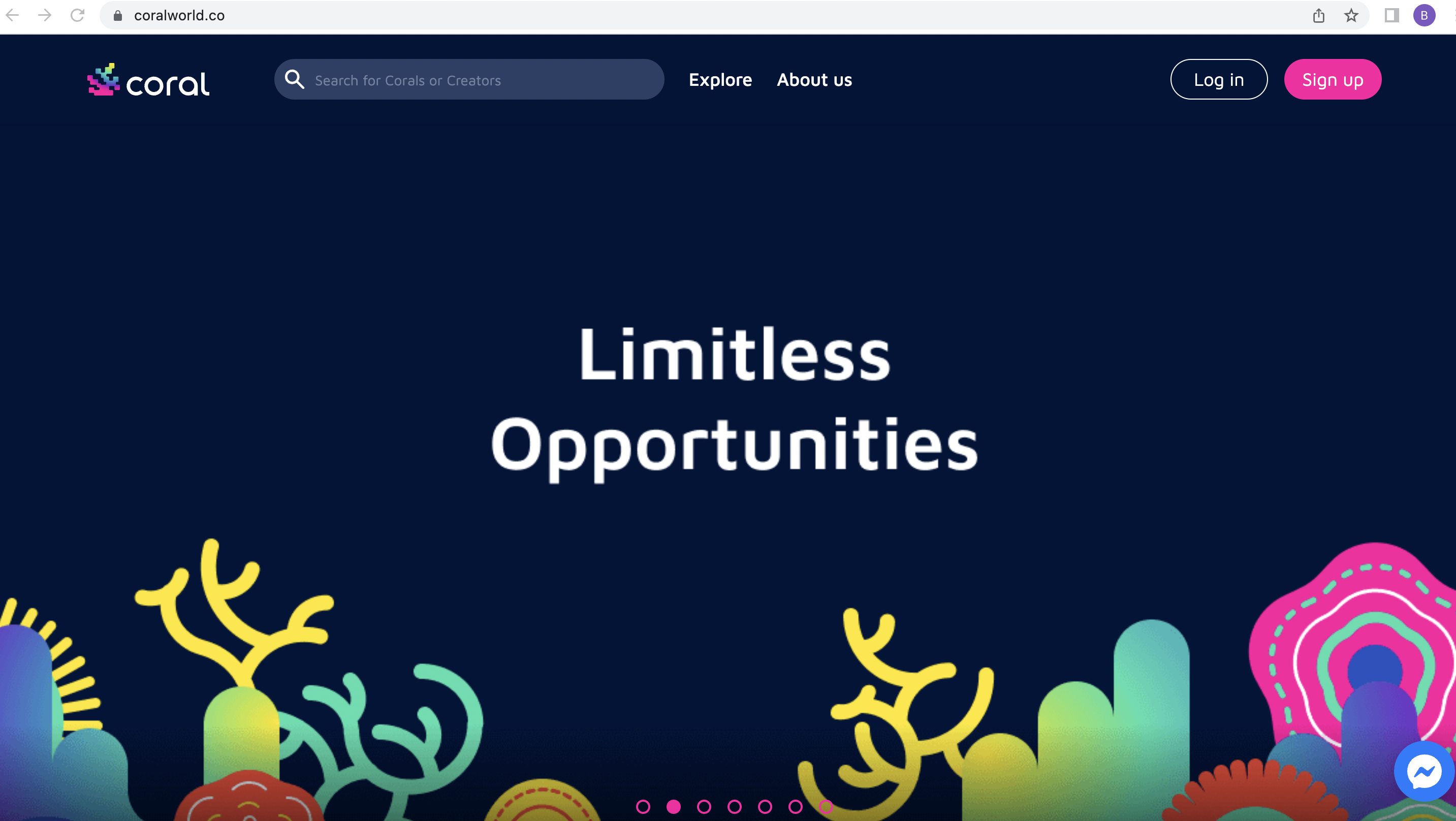 Fill in your email. Read and understand the terms of service, privacy notice, and user agreement. Check all the boxes, if you accept and agree.Then press the"Sign up"button to continue.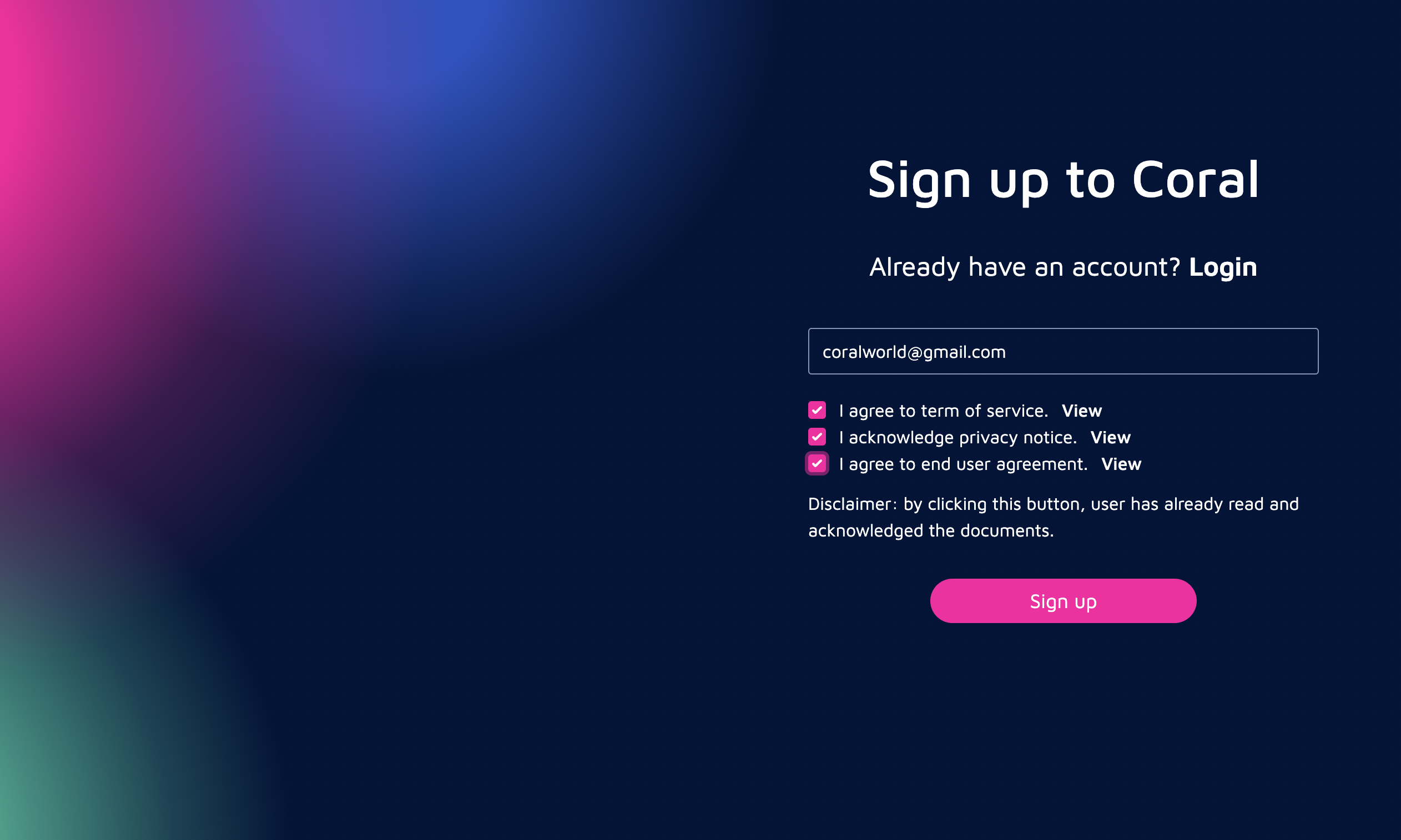 Create a password that must be at least 8 characters consisting of uppercase letters, lowercase letters, numbers, and special letters such as !, @, #, $, %, ', &, ". If the password format is correct, the "Next" button will be enabled.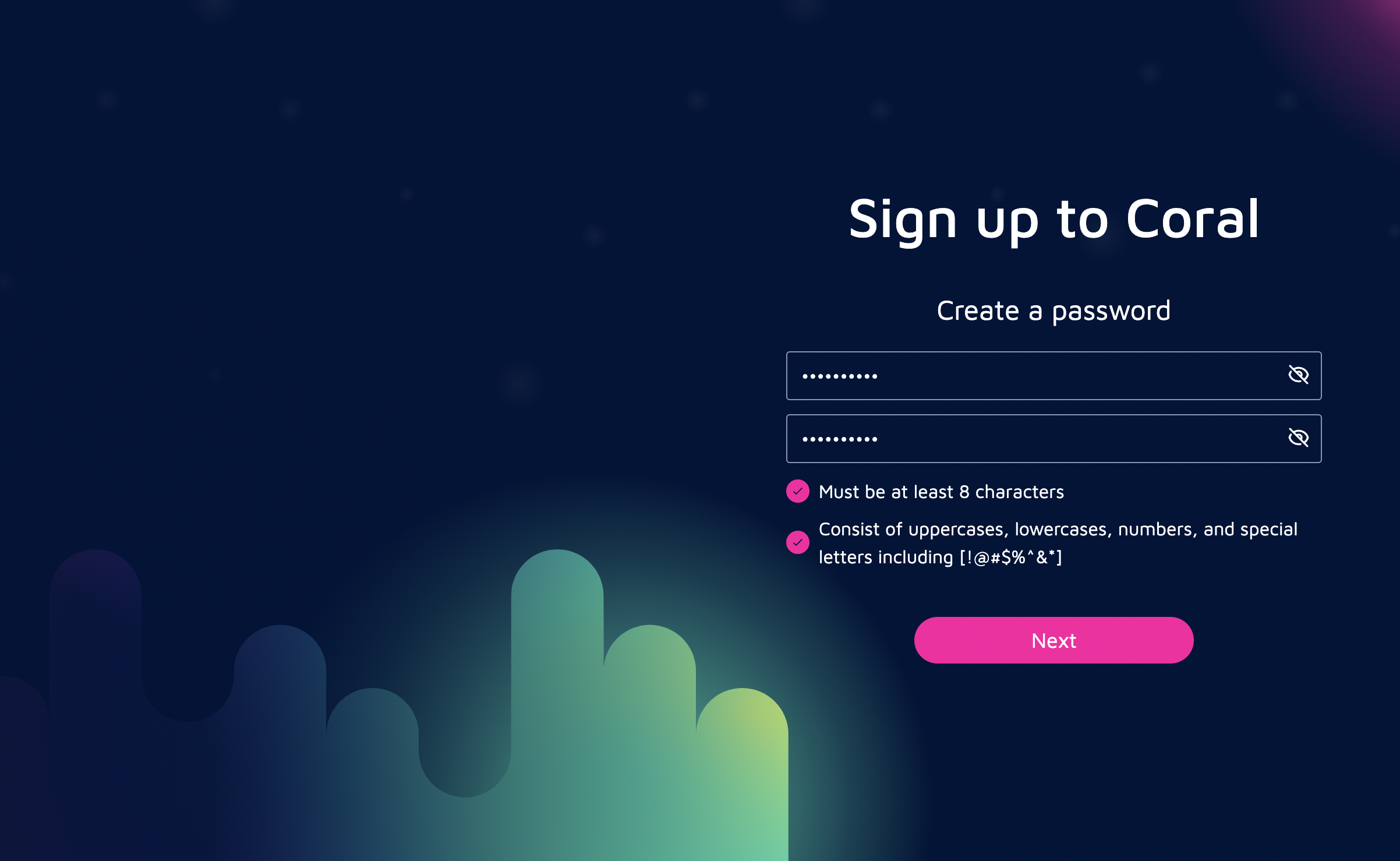 Create a display name in English, then press "Next".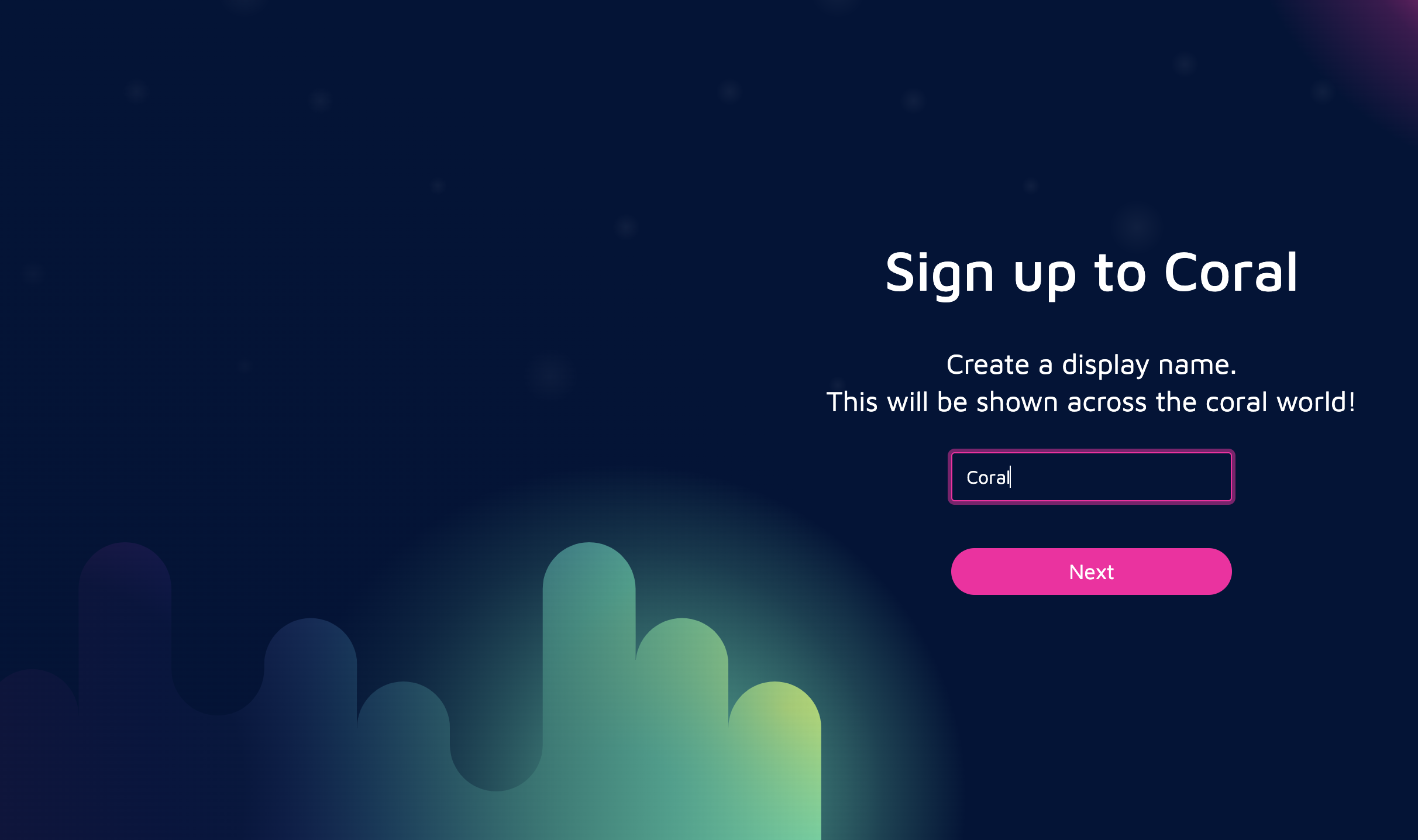 An OTP will be sent to your email automatically and will expire within 5 minutes. Please check your email and fill out the OTP on Coral. (If you have not received the link, please click "Resend")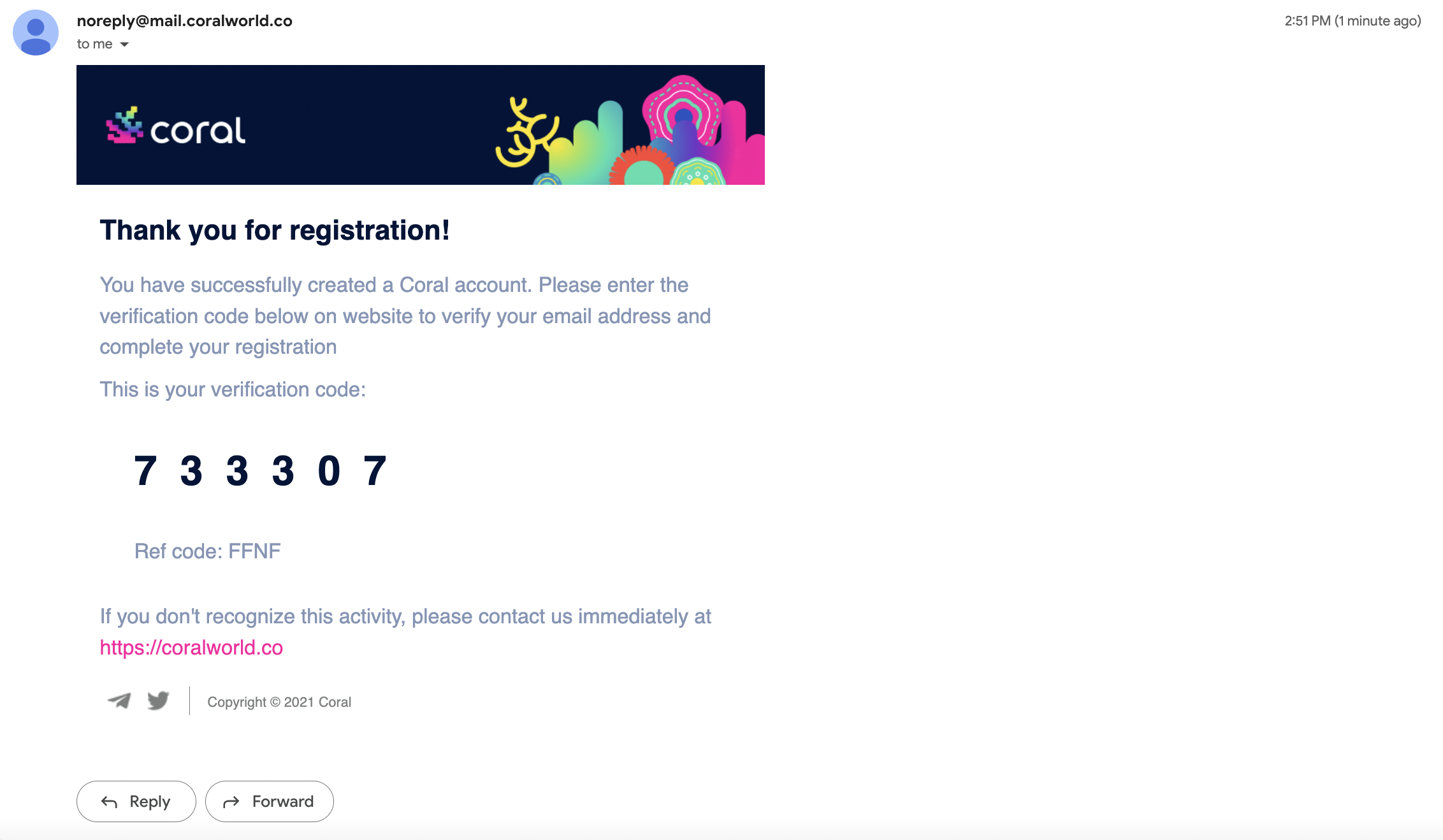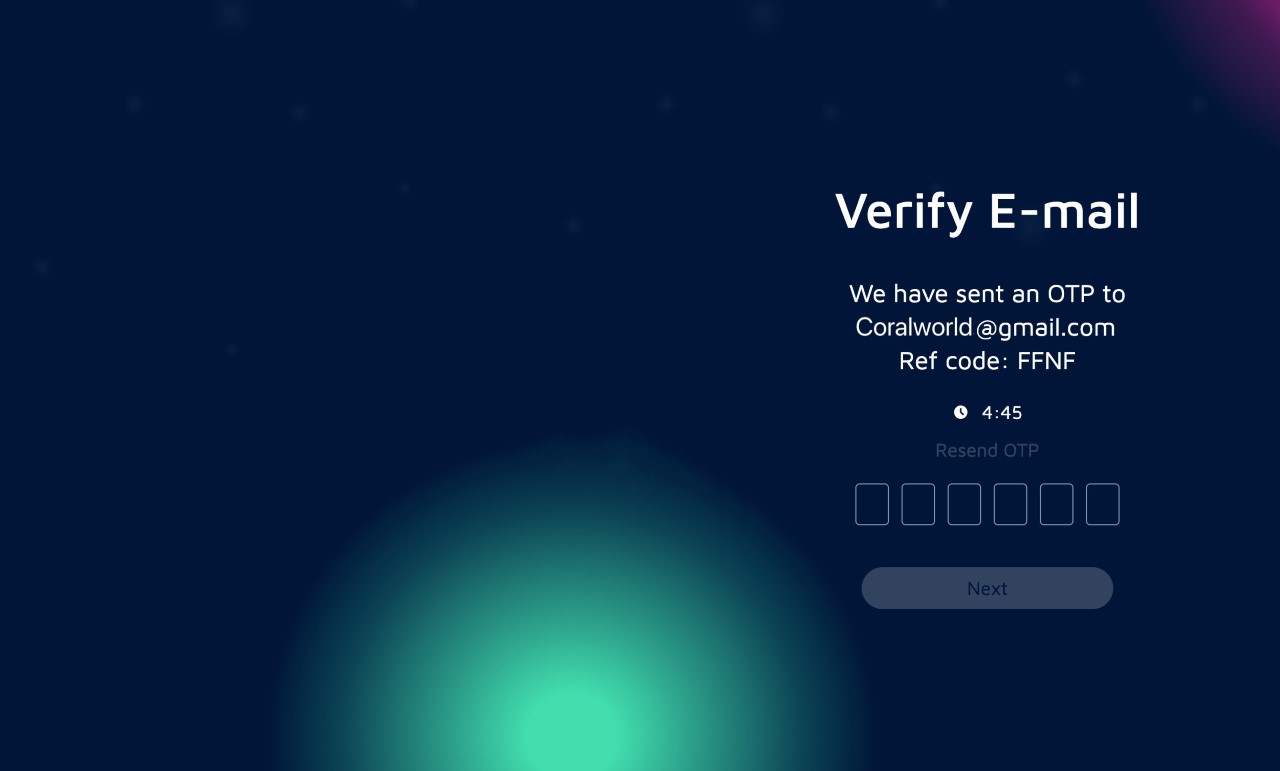 Please select your country code and fill in your phone number(For example: +668-123-4567).Then press the "Next" button.Check the OTP that will be sent to your phone. Then fill in the OTP on Coral's website and press the "Next" button.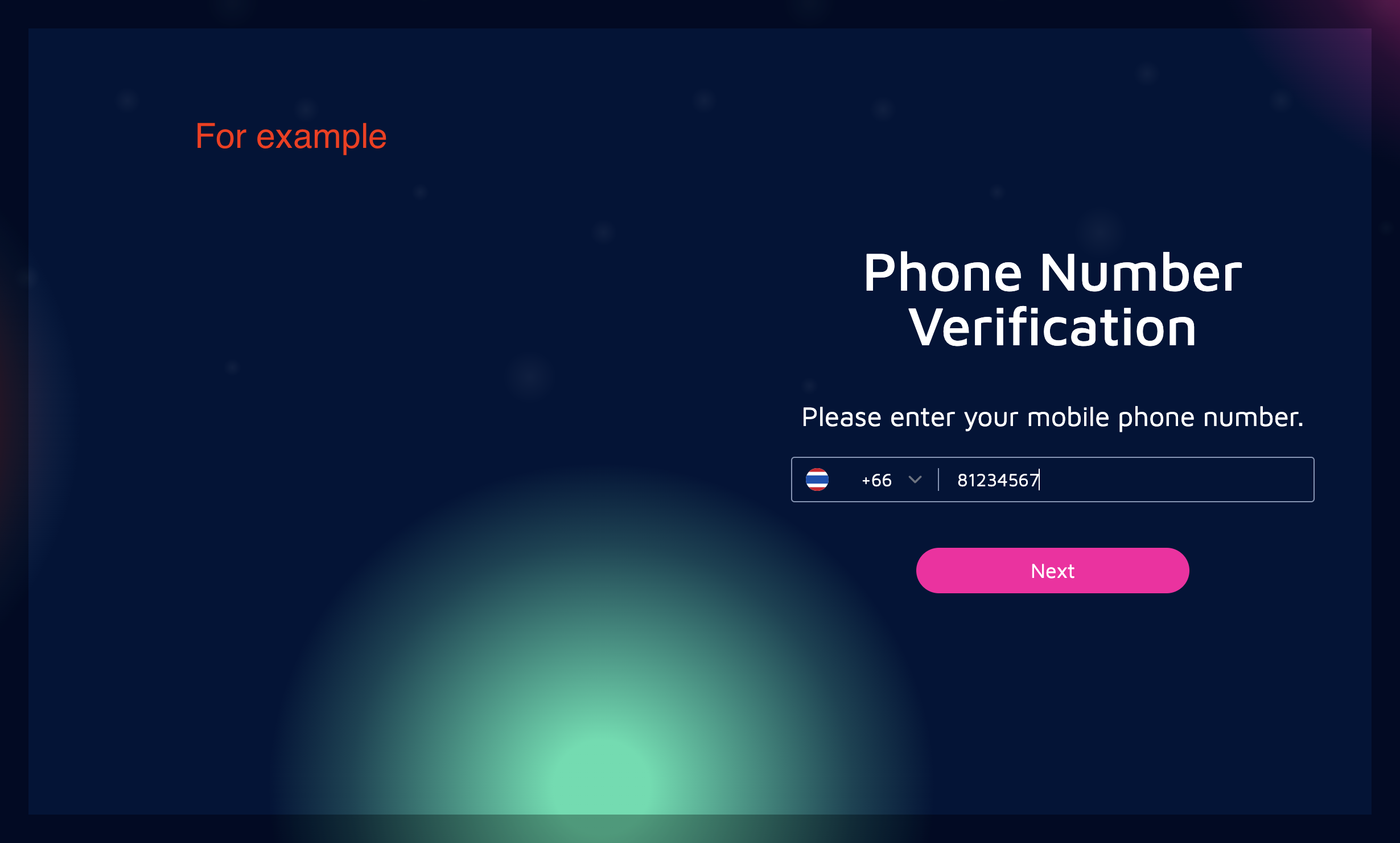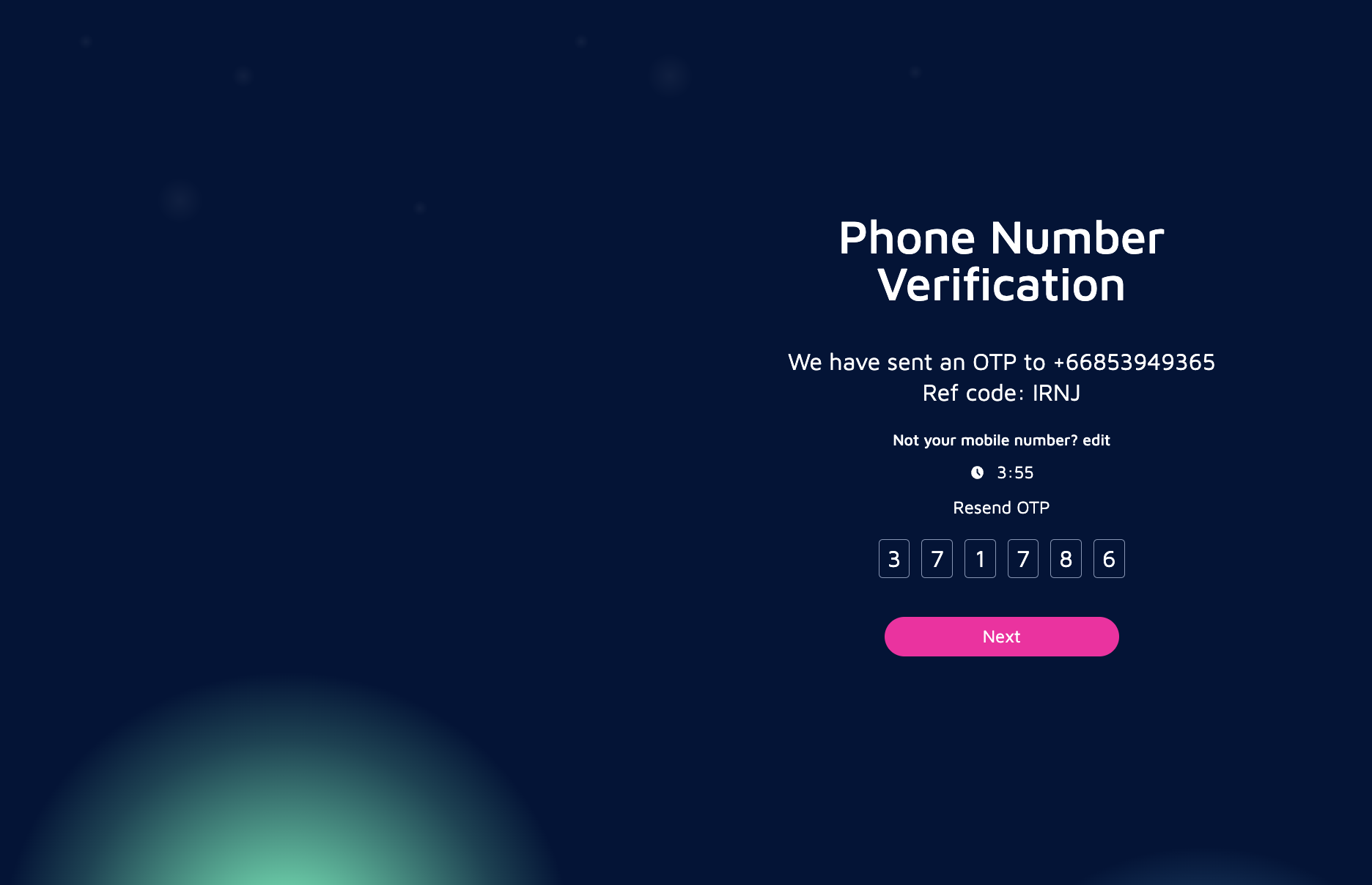 Press the "MetaMask"button to connect MetaMask with your Coral account. Select your Metamask account. Then press the "Next" button to connect.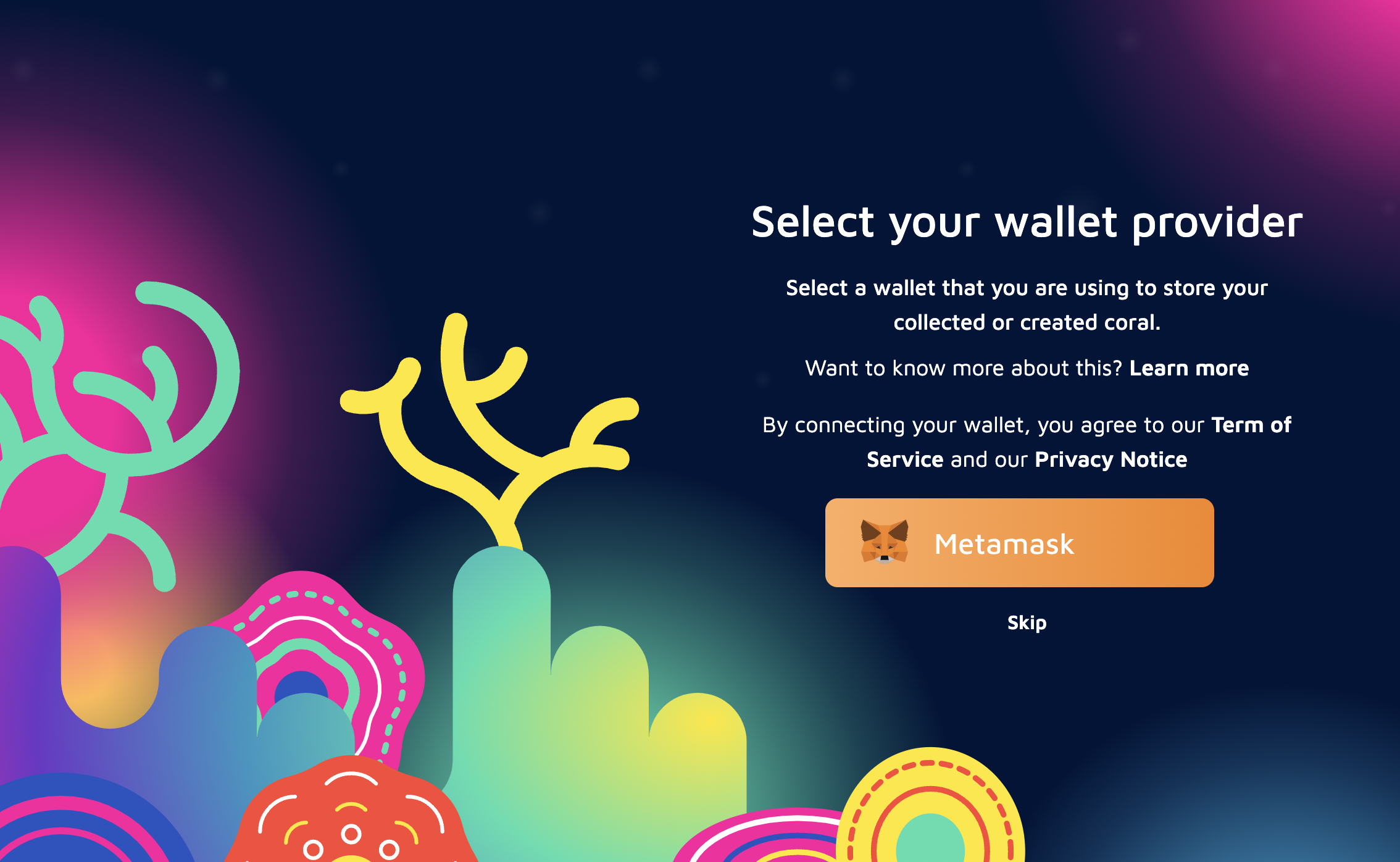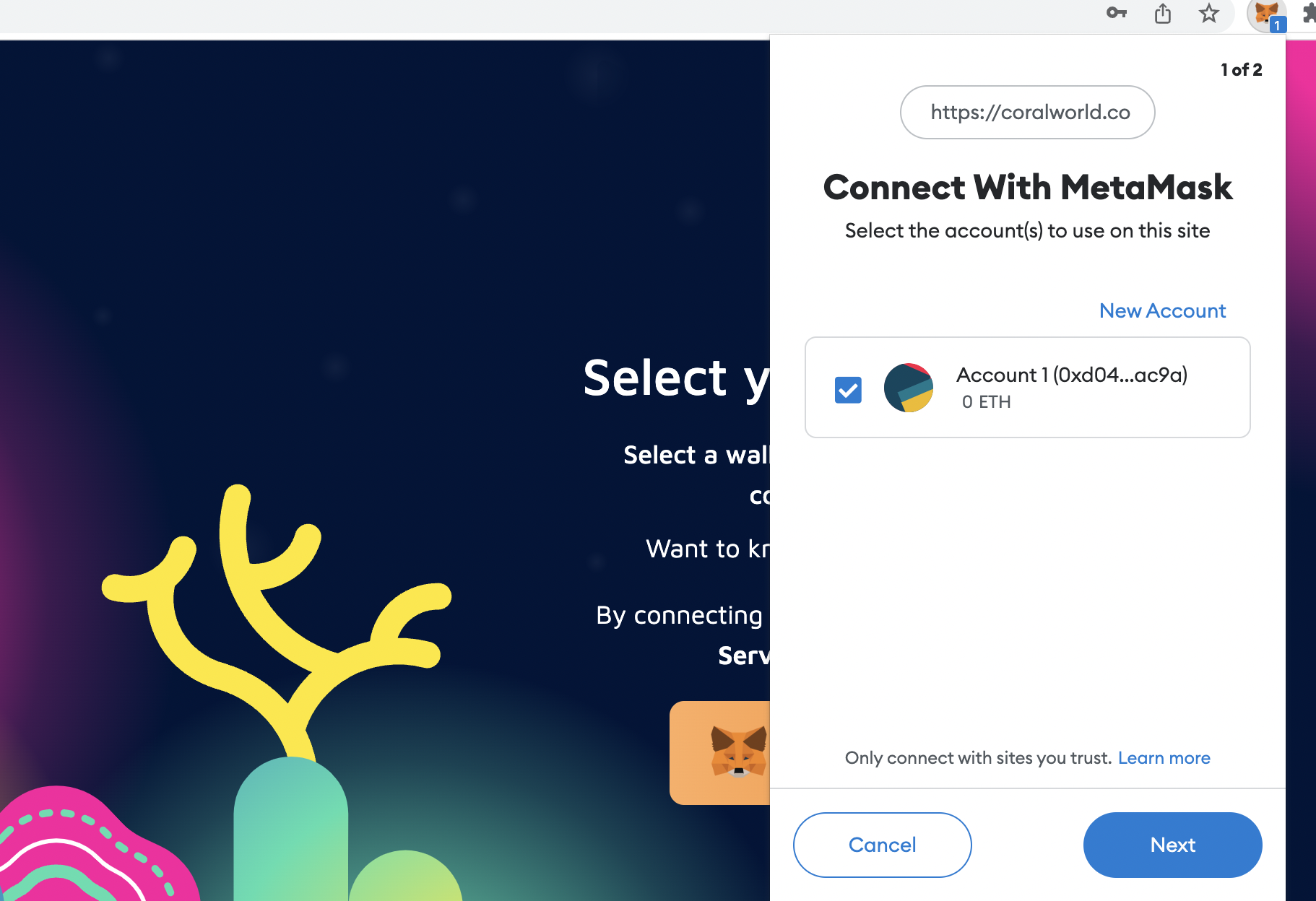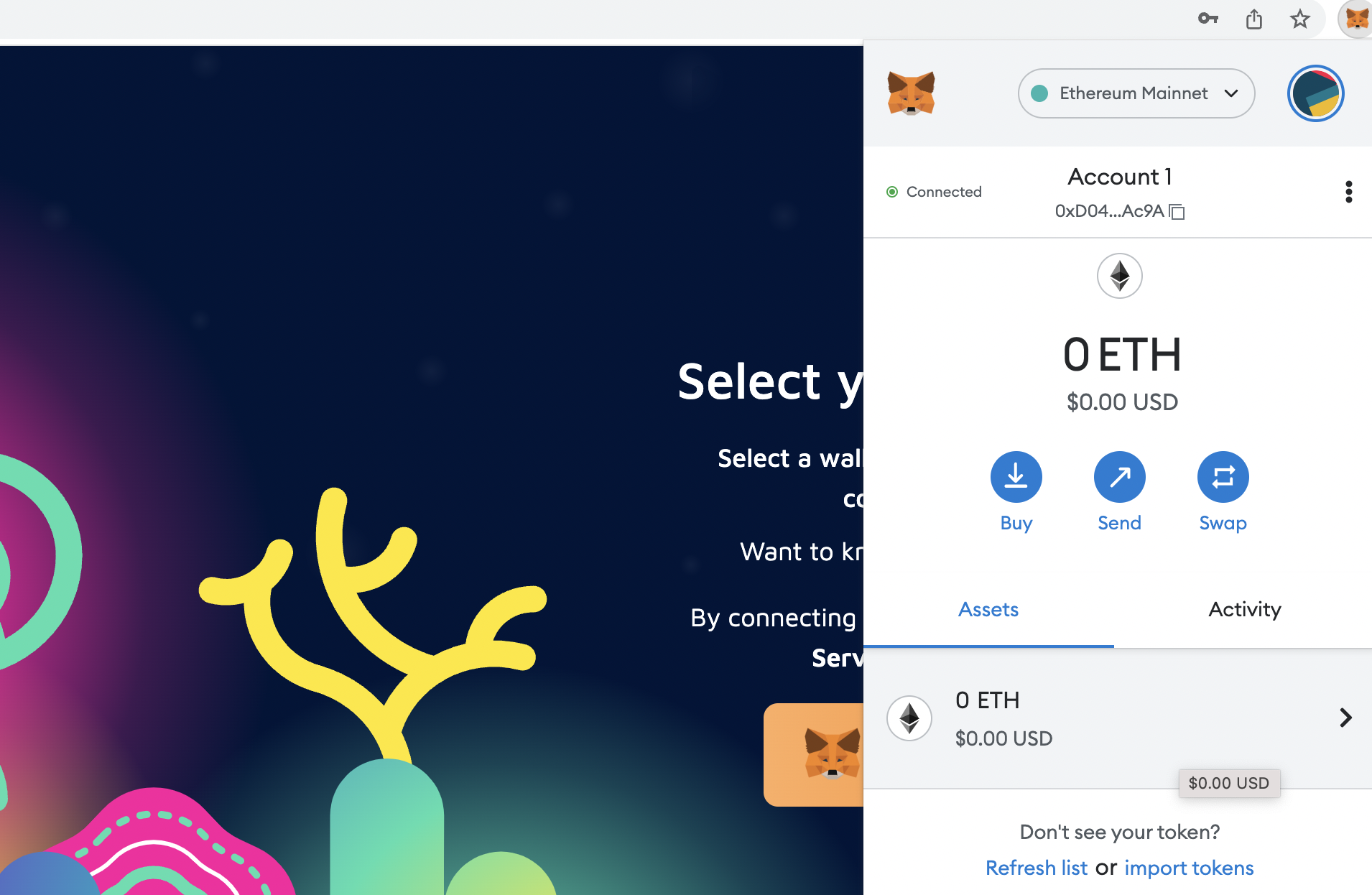 If you don't have MetaMask click "Create Metamask".