1. Go to your artwork click on "Edit Icon" then press "Delete" to remove your artwork on Coral.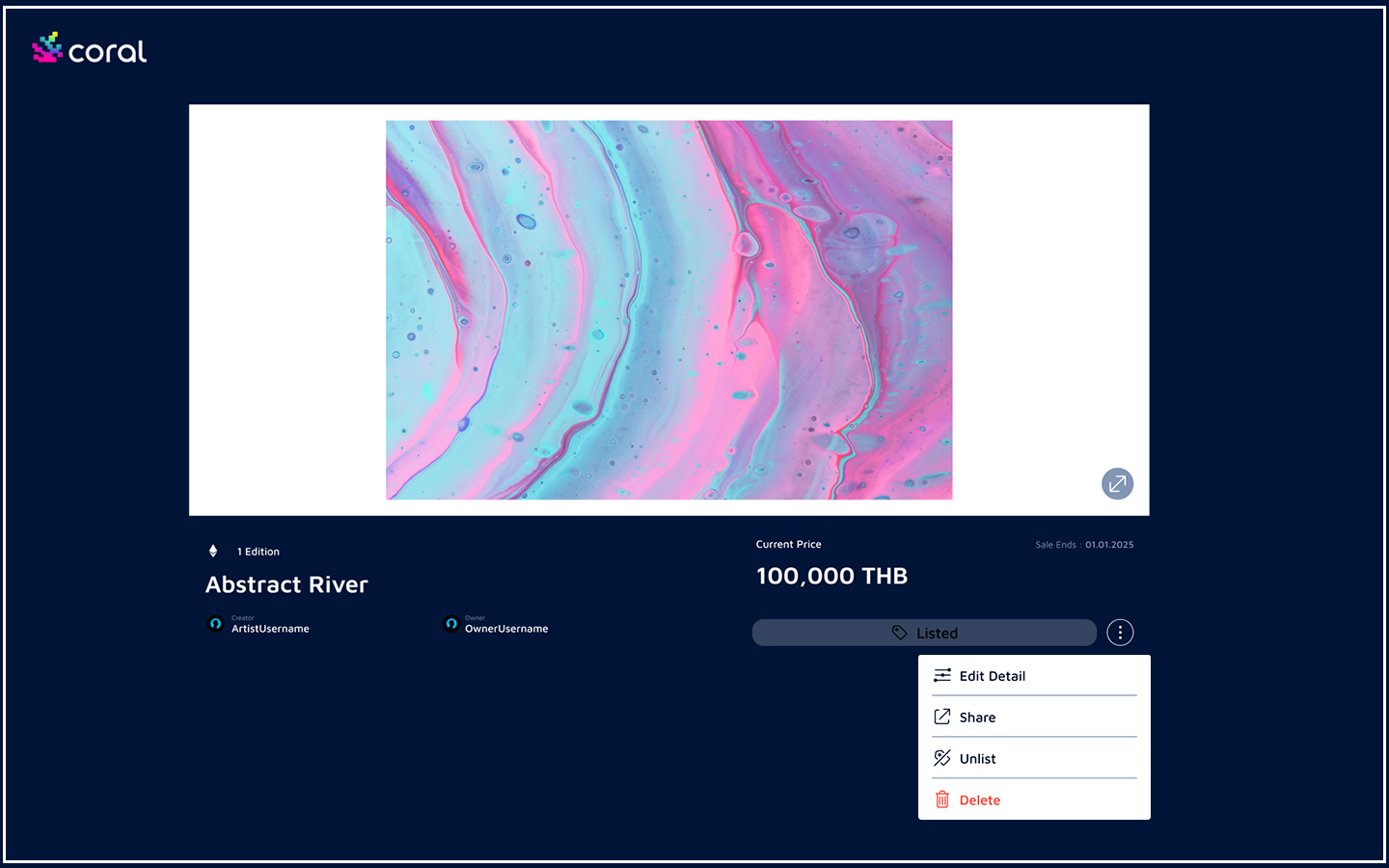 2. The system will inform you that "You are deleting your Coral" this will entirely delete your artwork from our site. This process cannot be reverted. Please click confirm to continue.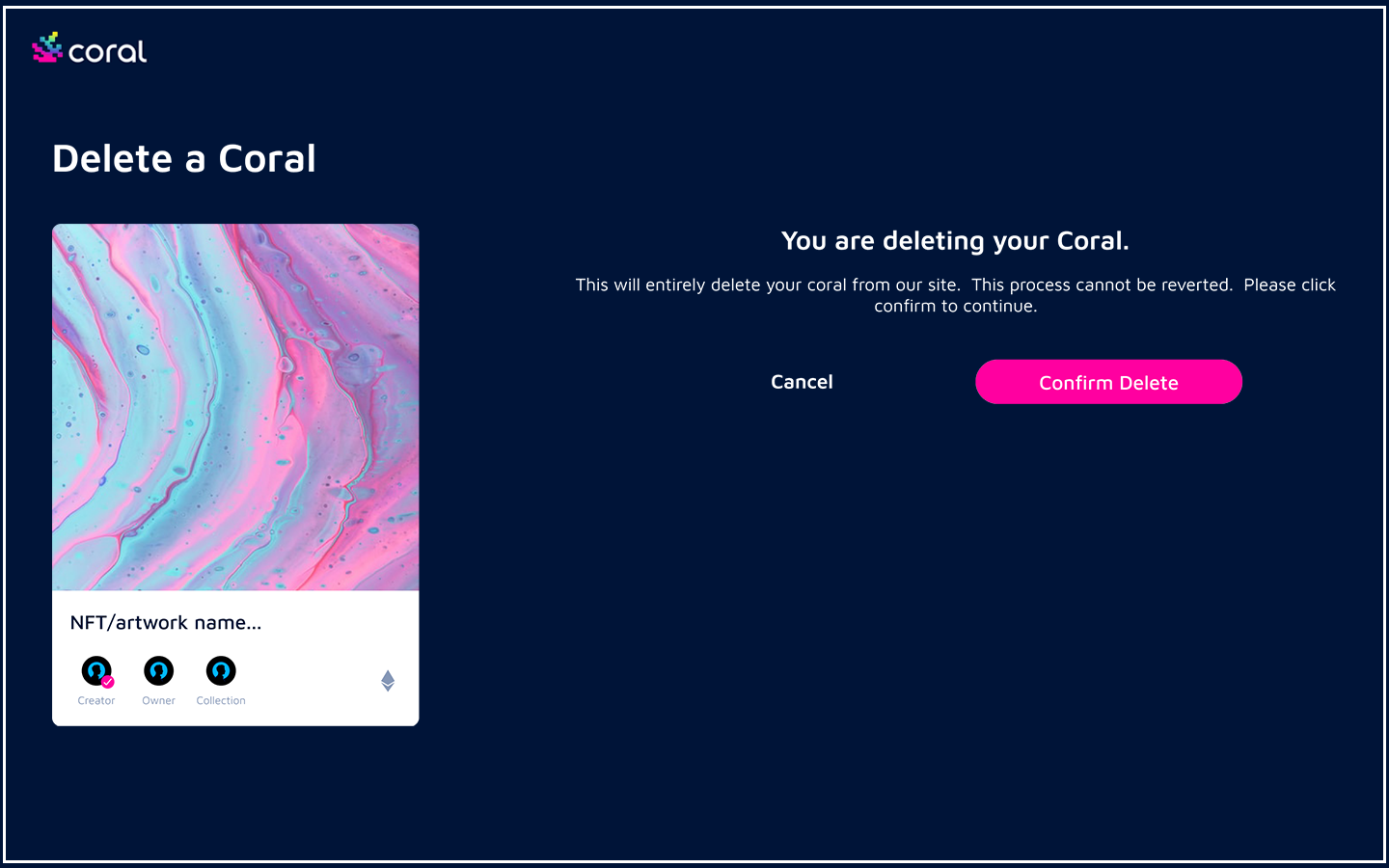 3. Press "Connect" to connect your E-Wallet.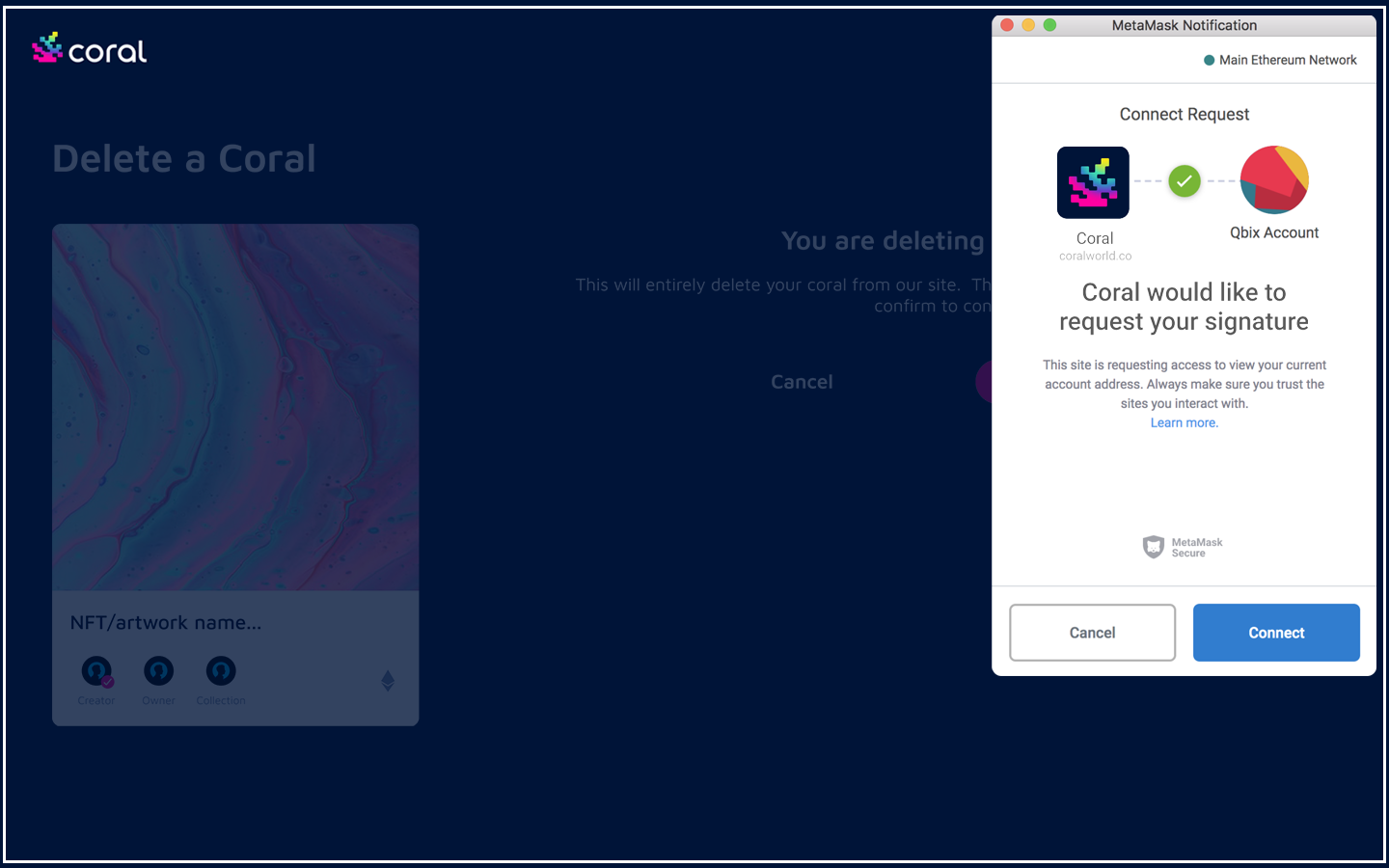 4. "Your Coral is deleted" your artwork is completely deleted.